rimam Remote support
We can assist you with any Windows, Mac or Mobile device
‍
To start our Remote Support, click the operating system you are using
PC & Mac Tune Up, keep your computer running smoothly
Downloads
You can download trusted worry-free apps directly from the vendor
Free Software
FREE SOFTWARE
Free Tools
TOOLS
We offer IT Services for your business needs
Offering Excellent Tech Support For Your Business
Pay online
There is a New Simplest, Easier, and Always Secure way to pay your invoice.
Starting December 2020, you will receive the invoice by e-mail with a "Pay this invoice" Button, Click in the button "Pay this invoice" and the system will bring your invoice details and the payment option.
You can pay with
Zelle
using infor@rimamcs.com our 818-310-7368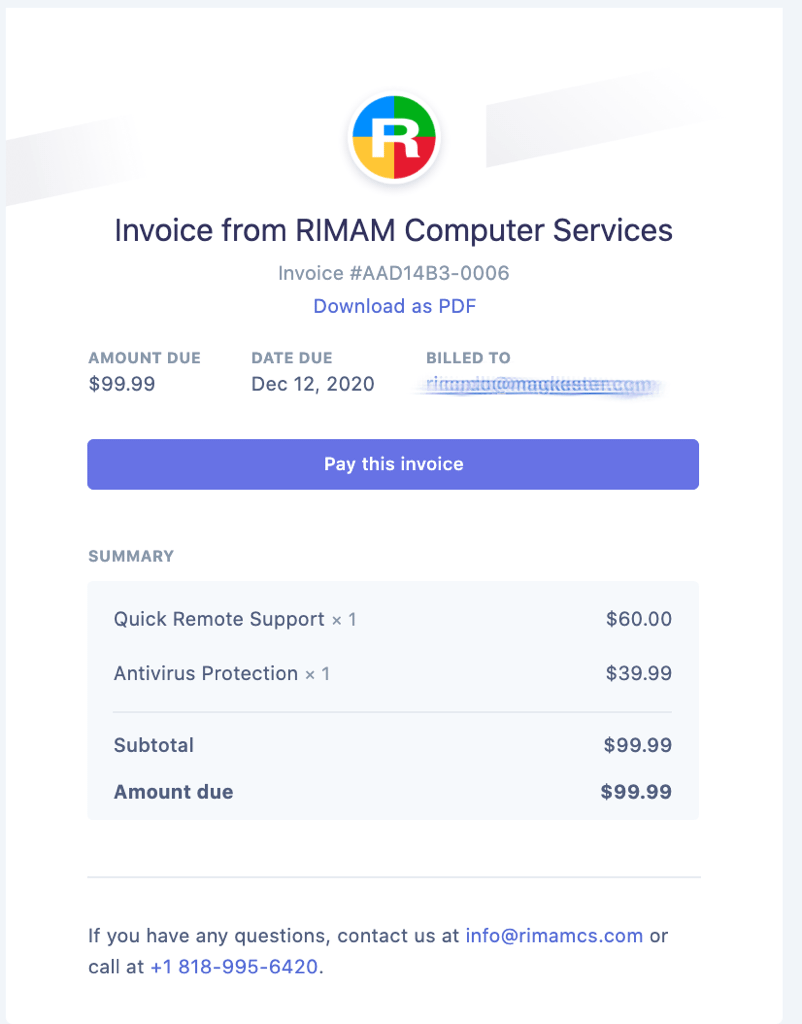 Click in the "Pay this invoice" button you received by by e-mail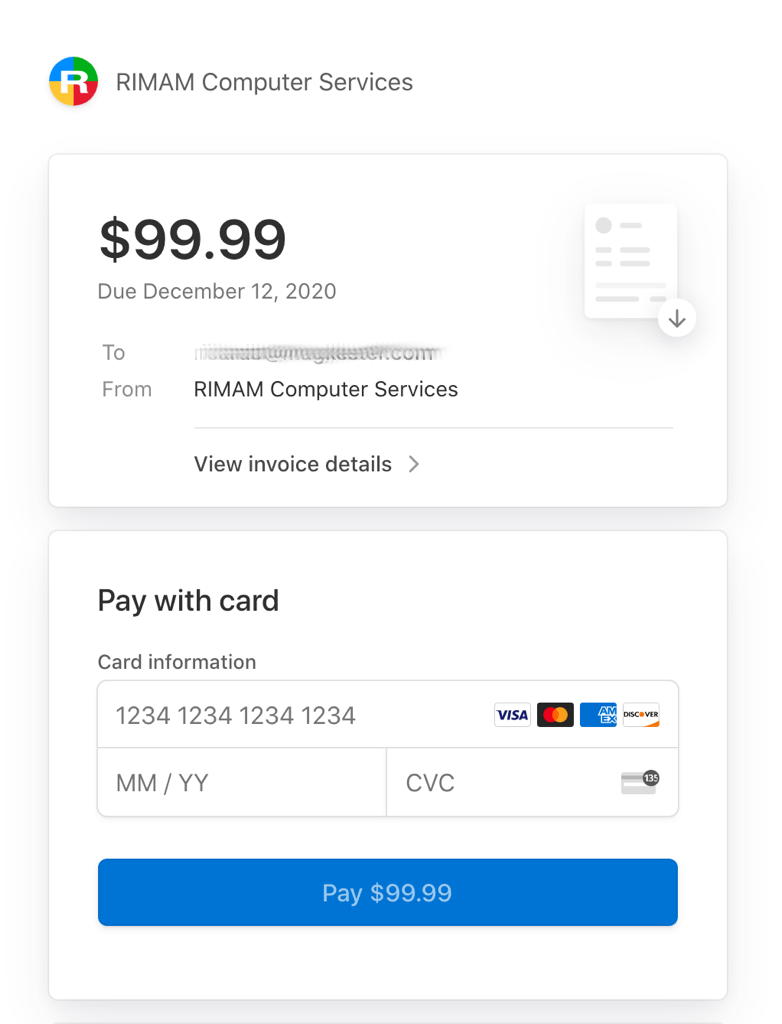 Once you enter your card info, click the button "Pay". you will get the receipt by e-mail, or download after the payment
Contact us
We are just a phone call away!
RIMAM Computer Services
5212 Kester Ave, Suite 2, Sherman Oaks CA 91411
Regular Business Hours
At our Place:  Mon - Fri 9 a.m. to 5:00 p.m.
At Client Place:  Mon -Fri 8 a.m. to 6 p.m.
Saturday - Sunday: Closed
‍
Tax Season Business Hours
Starting January 20th
Mon - Fri 8 a.m. to 7 p.m.
Saturday 9 a.m. to 5 p.m.
Sunday 10 a.m. to 5 p.m. (Phone Call Support and Remote Support Only)
April 17th and 18th We will be giving Remote Support from 4 a.m. to 11:59 p.m.
About Us
‍
RIMAM Computer Services takes the hassle out of computer repair. Just call us at 818 - 995 6420 or contact us using our contact form here.
We will schedule a visit to your home (same-day service in most areas!), diagnose your problem, fix the issue, and test it thoroughly to make sure your system is running smoothly.
Our Team can tackle computer repair, new computer setup, software and operating system upgrades, Internet connection problems, setting up wireless networks, printers or peripherals (cameras, iPods, you name it), spyware and virus removal, and other frustrating computer problems.
‍
We offer computer and laptop repair near to you
Van Nuys
Sherman Oaks
Burbank
Panorama City
San Fernando Valley
Glendale
Woodland Hills
Canoga Park
Winnetka
Balboa Park
North Hollywood
Beverly Hills
Valley Glen and many more.
‍
What our clients say about us